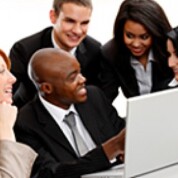 Clergy Consultation and Soul Care is provided to pastors, pastors wives and ministers to help with issues, challenges and struggles that may confront ministry leaders, their families, their congregation.  We also offer consulting services to support the leadership and development of church and community based counseling centers.
Clergy Consultation & Soul Care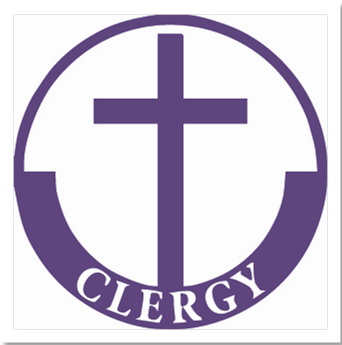 Clergy persons face unique challenges, neglect their personal soul care and often have few resources with whom they can share their struggles and meet their God-given goals in strict confidence.  We, at SCMi, offer Clergy Consultation and Soul Care to come alongside and provide that safe environment, listening ear and prayerful support.  We are ecumenical in our approach and follow best practices.
"A wise man will hear, and will increase learning; and a man of understanding shall attain unto wise counsels." (Proverbs 1:5 KJV)
We offer an initial no fee, no obligation 30 to 45 minute phone consultation by appointment.
We bring to local churches more than 10 years experience and expertise in clergy consulation and soul care, Christian counseling, leadership skills coaching, and church counseling ministry equipping.  Our services include, but are not limited to:
Clergy Individual, Marriage and Family Counseling
Clergy and Leadership Group Therapy
Clergy and Leadership Coaching
Most ministry boards, search committees, and seminaries require potential candidates to be assessed, in order to develop a better understanding of an individual's temperament, personality, strengths, areas of growth and how these might affect the person in ministry. SCMi counselors who provide Clergy Assessments use a variety of interview techniques and faith-based assessment tools to assess candidates for the ministry.  Assessments amd services we offer include:
Arno Profile System Personnel Temperament Analysis Profile
Biblical DiSC Personality Profile 
Spiritual Gifts Assessment 
Other Assessment Appropriate to the Candidacy 
Inevitably pastors, clergy and ministry leaders sometimes face challenges associated specifically with counseling, and with soul care in general, and recognize that some situations may require professional assistance.   Soul Care Ministries International offers professional guidance, insight, information, recommendations, advice and suggestions.  We serve as a referral source to help ministry leaders with aspects of providing pastoral care and counseling services to those who depend upon them.  We can also provide guidance and resource management in:
Counseling church members facing individual and family issues
Premarital and marital counseling
Counseling church members struggling with spiritual issues
Helping your congregation cope with disasters and tragic events
Training and education on Biblical counseling topics
Church Lay Counseling Ministry Development, Equipping and Coaching
For the local church that needs additional counseling staff, our Preferred Service Provider (PSP) programs and/or  Congregational Assistance Programs (CAP) provide just that.  CAP is a ministry that provides counseling services and life skills coaching for members of congregations and pastors through a contractual relationship with Soul Care Ministries International, Inc.  Should your church participate in our CAP program, your congregation members may receive individual or family counseling at an agreed upon rate.
Church counseling ministry staff augmentation via a Preferred Service Provider (PSP) agreement, 
Congregational Assistance Programs (CAP) via a retained services contract.
Soul Care Ministries International's PSP and CAP agreements offer local churches numerous benefits by the church entering into a covenant relationship with Soul Care Ministries International.  The benefits include:
A more cost effective way to offer professional counseling than establishing a new staff position, especially for small and mid-sized congregations.
A vetted and accountable referral source for counseling by trained, experienced and nationally credentialed Christian counselors.
Having a church-linked Counseling Ministry with Soul Care Ministries International provides a strong statement, from the church, to its members about the importance of soul care and congregational health.
Dr. Linda King accepts engagements for Professional Peer Mentoring of Clinical Pastoral/Christian/Biblical counselors on a limited basis. This is a professional fee-based service whereby Dr. King will come alongside another clergy person to mentor them in areas to include:  Clinical Pastoral Counseling Ministry Development, Christian Business Management and/or Faith-based Marketing and Communications.  Dr. King's unique approach to professional peer mentoring integrates aspects of mentoring, coaching and consulting.  This service is appropriate for individuals who have already earned advanced credentials in Pastoral, Christian or Biblical counseling.
Dr. Linda King and Senior Vice President, Rev. John Taylor each have more than 20 years experience and expertise in commercial insurance and risk management.  Recognizing that Church/Ministry Risk Management is a matter of stewardship, to the glory of God the two have brought to Soul Care Ministries International expertise in Church Risk Management.  We understand that risk management is a most important aspect of stewardship, especially when it comes to care of souls.  Please also contact us and/or visit our blog and virtual resource center to gain invaluable insight in these areas.
Purposed to come alongside the local church and its leaders, Soul Care Ministries is committed to providing Bible based, Christ-centered, strictly confidential consultative solutions as you are used of God to shepherd His flock, equip the saints for works of service and serve community.  Session time and specific content will be based upon your needs and preferences.  During the planning phase, the fee structure, payment arrangements and consulting expectations will be discussed along with any questions or concerns you may have.
Contact us to today to schedule an initial no-fee consultation and let us know how we can help you and your ministry.  All services are provided with strict confidence.
 SOUL CARE CLERGY AND CHURCH SOLUTIONS℠