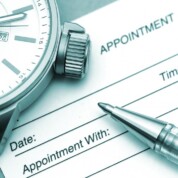 COUNSELING

.

COACHING

.

CONSULTING

.

SOULCARE

.
SCMi offers clinical pastoral counseling, life skills coaching, clergy consultation, spiritual mentoring, and intercessory prayer counseling via a diverse and bespoke entree of faith-based services.  There is no fee for an initial 15 to 30 minute phone consultation.  There services will empower you and spur you on in your spiritual formation, transformation, holistic wellness and soul level prosperity. To minister means to serve. This is our ministry in the marketplace to serve you whether you.
Services are provided to everyone regardless of  spiritual, cultural, or religious affiliation.  Our desire is to meet you at your place and point of need whether you are a Christian, not actively living a Christ-centered life, or whether you are just open to receiving faith-based services.  We are here to come alongside you and help you heal, conquer challenges, manage change, grow, prosper and live your best life.
Our licensed counselors are not state licensed.  Instead, we are ordained and/or licensed as clergy and are subject to state clergy exemption laws and/or other exceptions to the requirement of state licensure for counseling (i.e., Code of Virginia § 54.1-3501 and Georgia Code § 43-10A-7).  Our consultants provide professional faith-based solutions to clergy, churches, businesses and nonprofit organizations. Our life coaches, and certified counselors, are trained and credentialed by some of the top training programs in the nation.  Our spiritual directors are gifted, called, and compassionate ministers. All services are faith-based, professional, and strictly confidential.
Metro Atlanta and Nationwide Online
Dr. Linda H. King



SCMi Founder, President, and CMO
NCCA Licensed Clinical Pastoral Counselor – Advanced Board Certified (LCPC)
NCCA Board Certified Clinical Supervisor and Diplomate
NCCA Certified Temperament Therapist
AACC Certified Biblical Counselor & Life Coach
Direct Phone: 678-288-6207, Ext 1 or Toll Free: 1 (888) 761-5777, Ext 1
Email: www.vcita.com/v/scmintl