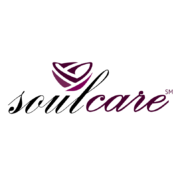 There are many reasons that people seek Pastoral Counseling. Some people seek counseling in order to deal with day to day issues; some seek counseling to forge forward in the process of healing, deliverance and restoration; and others seek help with improving some aspect of their life.  Soul Care Ministries International specializes in Individual, Marriage and Family counseling with a focus on helping people with spiritual, mental and emotional health and wellness.  We are pastoral counselors who are experienced in addressing a wide range of personal, relational, professional and spiritual issues.
Our services includes, but is not limited to, counseling in the following areas:
Individual/Personal Counseling
Pre-Marital Counseling
Marriage Counseling
Family Counseling
Post-Disaster Counseling
Blended Families
Divorce Recovery
Women's Issues
Generational Issues (Baby Boomers, Gen X, Gen Y)
Grief and Loss
Anger and Rage Issues
Anxiety, Stress and Worry
Co-Dependency and Attachment
Coping with specific diagnostic disorders such as ADD, ADHD, Bi-Polar, Depression or Schizophrenia
Substance Abuse and Recovery (Christian 12-Step Counseling)
Conflict Management and Mediation
Spiritual Issues and Challenges
We also offer faith-based retained services contracts for businesses,  nonprofit s and governmental agencies via the following programs:
Preferred Service Provider (PSP)
Congregational Assistance Program (CAP)
Don't put this off.  Enroll today. 
Stress, anxiety, depression, worry, strongholds and burnout don't have to become a way of life.  Soul Care Ministries International is here to help.  We respect your privacy and counseling is provided in a safe and strictly confidential context where individuals, couples and families can find real hope, real answers and real healing. We encourage you to call or use our appointment scheduler to request an appointment.  There is no pressure.  Contact us.