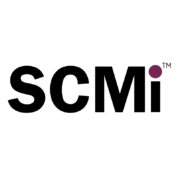 SCMi™ provides faith-based Counseling and Life Coaching in the Atlanta, GA area and nationwide online.  Our professional services help individuals, couples, and families with inner healing, restoration, finding their life purpose, accomplishing goals, etc. We are here to help you enjoy your best life, be well, and prosperity in the soul realm.
Counseling & Life Coaching
Prosperity means being in a successful, flourishing or thriving condition. Everyone faces stress, pressure, challenges, trouble, major life change, or problems at times.  People seek counseling, life coaching, and spiritual direction with many different needs, concerns and goals.  You were created to live your best life, be in holistic health, and prosper in the soul realm.  The fact is, your life mirrors the condition of your soul . . . mind, will and emotions (i.e. thoughts, conscious, intellect, social life, decisions, choices, feelings, relationships).  The condition of your soul directly impacts your spiritual, psychological, and physical health and wellness.  Your health and wellness has an enormous bearing on every aspect of your life, relationships, and your work.
Wondering which service best suits your needs?  The following will help:
COUNSELING = HEALING, RESTORATION, and THERAPY
LIFE COACHING = CLARITY, EMPOWERMENT, GROWTH, and PURPOSE
SPIRITUAL DIRECTION = PRAYER, SPIRITUAL FORMATION, and ENCOURAGEMENT
"Where there is no counsel, the people fall: but in the multitude of counsellors there is safety." (Proverbs 11:14 NKJV)
The professioinal solutions we offer provide a 'safety net' for those who request our services.  Services include clinical pastoral counseling, Biblical counseling, temperament counseling and therapy, life coaching and spiritual direction.  Our clients may choose one of our standard services or take advantage of our signature level integrated solutions.
The faith-based services we offer will encourage, help, and empower you to experience inner healing, restoration, transformation, clarity and growth. Our goal is to provide professional services that will help you enjoy your best life, be in holistic health, and experience soul level prosperity.  We provide Christ-centered, Bible-based 'soul care' via practices that are generated by the Spirit of God.  We realize that secular counseling, life coaching, and spiritual guidance attempts to counsel the soul with techniques that are generated by the world.  And . . . you don't have to lay on a couch! Services can be provided face-to-face in communities where we have counselors (i.e., Atlanta) and online around the world.
How do you determine which solutions is right for you?  While each service may include some aspect of counseling, life coaching and spiritual direction; the primary focus of each service is as follows:
Are you are clergy person looking for assistance for youself, your family or your congregation? We understand your unique needs.   Click the following link to learn more about Clergy Consultation and Soul Care.
We are highly equipped and qualified to offer faith-based counseling for individuals of all ages, couples and families; personal, career, and leadership life coaching; coaching for entrepreneurs and social entrepreneurs; and consulting for churches and non-profit organizations.
While we hold professional credentials and ecclesiastical endorsements, we are not state licensed counselors, instead we are licensed as clergy and are subject to state clergy exemption laws as well as other exceptions to the requirement of  state licensure for counseling (i.e.,  Code of Virginia § 54.1-3501 and Georgia Code § 43-10A-7).  We are not psychologists, psychiatrists or medical doctors.  We are clinical pastoral counselors, and professional life coaches, who are highly trained, credentialed, certified and licensed by the top Christian counselors associations in the nation.  We are equipped to provide religious counsel around issues relating to spiritual and psychological health and wellness. 
We offer a holistic approach to soul care providing encouragement such that people may be well in spirit, soul, and body.
Services are offered to the general public regardless of cultural, spiritual or religious affiliation. We make our services more affordable via our not-for-profit status.  100% of the profit, earned by the organization, goes toward helping those who are underserved, undemployed, or underemployed. Those who choose to receive our services should, however, understand and accept that services are faith-based and provided from the Christian perspective. This means that we choose to rely on the absolute truth of Scripture as the foundation of our counsel.  However, a person does not need to be a Christian to benefit from the services provided by our counselors, life coaches and consultants.
Our Signature Holistic "SoulCare" Solution
Our signature solutions take a holistic approach to soul care that intergrates Christian Counseling, Life Coaching, and Spiritual Direction.  During our time together we may address your your spiriutal, psychological, and physical health and wellness.  Our Signature Solutions are currently offered by Dr. Linda H. King.  Other members of our staff may also be utilized in providing various aspects of the services.
Additional Information 
In order to provide the most effective guidance, services must extend beyond our sessions.  Therefore, we may assign homework in order to give the opportunity for acceptance of  personal responsibility, change, growth and accountability.  The homework may consist of Bible studies, readings and/or other assignments.  Your counselor, coach, or consultant will advise if you will need to purchase any of those items.  Truly, the Counselor, Teacher, Therapist, Conciliator and Mediator is the Holy Spirit (John 14:16, 26) working in the heart of the believer.  Therefore, the addition of homework fosters a greater opportunity in which the individual and the Holy Spirit can interact.
SCMi is a self-supporting, faith-based, tax-exempt nonprofit organization.  We are not financially subsidized by any church or other organization.  We do not charge fees for ministry of the gospel (cf. I Corinthians 9:18).  Ministry of the gospel is free, but there are costs associated with the taking the gospel, community-based services, and global outreach initiatives to the marketplace and around the world.  Therefore, we ask that each counselee/client, or their  sponsor, be prepared to provide a monetary contribution via our fee schedule to be used toward our general operating and administrative expenses.  Where services are provided by volunteers, we ask for your generous donations to support our volunteer ministry.
Each member of our staff has established a standard fee based upon the services provided.  We do, however, endeavor to not turn anyone away who needs counseling.  Therefore, we offer pastoral counseling and temperament life skills coaching via a sliding scale to assist you in determining the amount of your contribution for those services.  That way, those who are under-served, unemployed, underemployed, experiencing hardship, or are not financially positioned to remit the standard fee can receive the help they need.  A minimum contribution has been established in order that we may meet our basic administrative and operating expenses.  Additional monies may be needed to purchase assessments or other material recommended by your counselor, life coach, or spiritual director.  Consulting services are fee-based and fees are related to the scope of service or project.  A written proposal is provided in advance for consulting engagements.
Prior to your initial counseling session, you will be asked to read and complete our Informed Consent, complete a Personal Data Inventory (PDA) and sign our Counseling Agreement and Disclaimer.  These documents may be downloaded from our site or requested for receipt by e-mail, fax or postal mail.  We also have formal agreements that we utilize with our other services (Life Coaching Agreement and Consulting/Non Disclosure Agreement).
By Appointment Only
Our founder, Dr.  Linda King utilizes a virtual office located in Buckhead, Atlanta which is within walking distance of Lenox Square, Phipps Plaza and a Marta train station. Appointments at other virtual offices, mutually agreed upon locations, and/or with other counselors may be available as schedules permit.  Services are also available online.  Many of our counselees and clients prefer this option.
Please contact us to schedule an initial 15 to 30 minute phone consultation.  There is no fee for the initial consultation.   You may be scheduled for appointments with Dr. King, one of our associates/colleagues, an intern or student,.  A referral may be recommended as appropriate.  We look forward to serving you and yours.
 

Gifted to Counsel.  Empowered for Service.  Licensed & Board Certified.