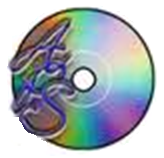 This post is password protected. Enter the password to view comments.
Subscribe
Enter your email to subscribe to future updates
Verse of the Day
"[Bear One Another's Burdens] Brothers, if anyone is caught in any sin, you who are spiritual [that is, you who are responsive to the guidance of the Spirit] are to restore such a person in a spirit of gentleness [not with a sense of superiority or self-righteousness], keeping a watchful eye on yourself, so that you are not tempted as well." —
Galatians 6:1
. Powered by
BibleGateway.com
.
Blog Archives