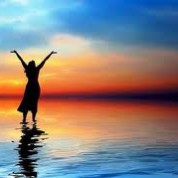 "I will praise You, for I am fearfully and wonderfully made; Marvelous are Your works, And that my soul knows very (Psalm 139:14 NKJV)."  
Temperament and the Arno Profile System (A.P.S.)

A God-Inspired, Established & Innovative Counseling Technique 
                                                                                                                                                                                                                                                                                                                                                            The soul is the person of mankind and the seat of the struggles, dis-ease, battles, and warfare we experience in our circumstances and situations.  The primary goal of "Soul Care' Temperament Therapy is to help you be able to say I am mentally, spiritually and/or emotionally healed; therefore 'it is well with my soul'.  The great news is that, when it is well with your soul, there can also be a very positive impact on your spiritual and physical health as well as your spiritual growth!
Struggles, battles, dis-ease and warfare are rooted in spiritual issues so that is why we are just as concerned with your spiritual health as we are with your mental health and emotional well-being.  Our desire for you is that 'you prosper in all things and be in health even as your soul prospers (cf. 3 John 1:2)' .   That is to be be well of mind, will and emotions because that is what makes up our soul.  The will (conscious) is where we make decisions (for example, consciously or sub-consciously decide to obey or not to obey God and His word).
The temperament counselors/therapists at Soul Care Ministries International (SCMi™) are certified by the Sarasota Academy of Christian Counseling and Licensed (with advanced board certifications) by the National Christian Counselors Association to utilize Creation Therapy (Temperament Therapy) and the Arno Profile System  in our professional Clinical Pastoral Counseling and Professional Life Coaching ministry.   Pastoral counselors are ministers first and counselors second. Pastoral counselors are clergy persons who have received graduate training in both religion and behavioral science.  Pastoral Counseling is a therapeutic practice that integrates psychological and theological disciplines.  At SCMi, we specialize in using this non-secular, therapeutic counseling model in clinical our pastoral counseling ministry.
We call this ministry service 'Soul Care Counseling and Life Coaching'.  We are not state licensed counselors.  Instead we are licensed as clergy and are subject to state Clergy Exemption laws. States are held to strict ethical standards which mandate an individual's right to be free from religious interference.  The state governs secular counselors and we believe the Church is responsible to set standards and govern ministers who devote their lives to the ministry including the ministry of counseling.  The N.C.C.A. requires all who are licensed by its Licensing Board of Examiners to be credentialed ministers whose goal is to evangelize, disciple and ease the emotional pain and suffering of humanity.  The counseling we provide is strictly religious counseling provided from the Christian perspective.  Our founder,  Dr. Linda King is an Ordained Minister of the Gospel and is also an N.C.C.A. Licensed Clinical Pastoral Counselor, Board Certified, Diplomate and Clinical Supervisor.  She was also awarded the distinction of Fellow by the N.B.C.C.T. in 2005.
Soul Care Temperament Counseling and Therapy
This faith-based therapeutic method helps to identify root causes of problems in order to promote healing, develop wholeness and spur you on in becoming the person God created you to be.  We have been using Creation Therapy (a/k/a Temperament Counseling or Therapy), in our counseling ministry since 2002 and it has proven to be extremely successful.
While the terms counseling and therapy are often used interchangeably, we here at Soul Care Counseling & Life Coaching make a distinction in via the scope of service:
Temperament Counseling is typically a short-term, more solution focused intervention whereby we focus on a specific problem(s) such as improving relationships, stress related issues or lifestyle changes.

 

In most instances counselees/clients who seek out Temperament Counseling services are proactive with an awareness of their presenting concerns and want to only focus on the specific area (s) of their temperament that relates to that problem.
Therapy may consist of all the components of Temperament Counseling with some additional services that involve more extended duration, scope and pace of services. The therapeutic process helps the counselee/client to find the root causes of emotional and behavioral pattern.  The counselor may also recommend other assessments such as the Biblical DiSC personality profile which is more behavioral oriented, etc.
It is important to recognize that temperament counseling and therapy services may overlap in some areas. Therefore, it is suggested that you first work with the Clinical Pastoral Counselor to list the presenting issue(s) you want to resolve.  Both, our temperament counselors and therapists are trained to evaluate your needs and provide you with the appropriate recommendations for Temperament Counseling/Therapy service.
Creation Therapy is a concept, for Temperament Counseling/Therapy, that was developed by Dr. Richard Arno, President and Dr. Phyllis Arno, Executive Vice President of the Sarasota Academy of Christian Counseling (S.A.C.C.).  You may read Dr. Richard Arno's personal testimony at this link.  Creation Therapy is based upon the theory of temperament (understanding of the inner man. . . mind, will and emotions) and uses this knowledge to help us understand ourselves.  It helps us to be the best that God has created us to be by meeting the needs of our temperament in a Godly manner.
Creation Therapy is also a bible and spiritually based therapeutic method by which an individual's soul (mind, will, emotions) is analyzed and measured scientifically, on a personal level, for understanding and development of godly change. It is a spiritual compass that navigates each person in the right direction, revealing personal weaknesses and strengths that can bring glory to God.
Developed Through Research
Creation Therapy is based on the belief that man is a uniquely created being rather than the result of an evolutionary process. This method was developed during seven years of research involving five thousand (5,000) individuals who were seeking help for their problems. Creation Therapy (Temperament Therapy) deals with the inner, spiritual self, and not necessarily with outward manifestations of someone's learned behavior, which is largely shaped by environment. We also get beyond the personality which often masks someone's true self. Research shows that over 90% of counselees who voluntarily seek counseling utilizing this method are helped. Successful results are achieved when a trained and qualified Christian counselor administers the tools and techniques of Creation Therapy, including the Arno Profile System (A.P.S.).
Identifying Your 'Spiritual Genetics' (Temperament)
This therapeutic method allows men, women, teens and youth to better understand themselves and their relationship to God, our Creator.  Psalm 139:13-14 (NIV) says, " For you created my inmost being;  knit me together in my mother's womb.  I praise you because I am fearfully and wonderfully made;  your works are wonderful, I know that full well".  Each individual is uniquely and wonderfully created and that is the basis of Creation Therapy.
Creation Therapy begins by first identifying your unique temperament (a/k/a 'spiritual Genetics').  Each counselee [person(s) receiving counseling] is initially asked to
complete the Arno Profile Report Response Form (APS), a 10 minute, 54 questions assessment.  Upon completion of the form, the counselor orders a computerized Arno Profile Report (A.P.S. Report).   Each individual receives a customized Personal Temperament Profile (Special Personal Profile), identifying their temperament in Inclusion (Intellectual/Social), Control (Will/Decision Making) and Affection(Emotions) with a listing of individual strengths, weaknesses and temperament needs.  Temperament theory states that people will live in their temperament strengths when their temperament needs are met. Suggestions for meeting an individuals temperament needs can be gleaned from the report and counseling process.
There is an administrative fee for having your counselor administer, generate and interpret the assessment.  This comprehensive report is created specifically to present the information in an encouraging and non-threatening manner. It is necessary to have an A.P.S. score in order to determine the temperament. The score is obtained through the A.P.S. Temperament Response form.
Why Creation Therapy Works
Creation Therapy is a step by step therapeutic format based upon the Word of God.  Temperament is often referred to as your 'Spiritual DNA'.  Although "temperament" is not specifically mentioned in the Bible, in Psalm 139 King David (knowing nothing about DNA) knew that before we were born, God designed us. . . ." For You formed my inward parts; You covered me in my mother's womb.  I will praise You, for I am fearfully and wonderfully made;Marvelous are Your works, And that my soul knows very well". While your body was being differentiated within your mother's womb, each "inward part" was designed exactly as God intended – including both your strengths and weaknesses. Creation Therapy  is based upon a "creationist view" and not an evolutionary view of human origin and development. In Genesis 1:27 the Word of God says, "So God created man in his own image, in the image of God he created him; male and female created he them". Temperament is similar to gender in the sense that there are certain environment influences that can alter the gender, but never really change it. Temperament is not genetic in the sense that it is not passed through the genes and chromosomes of men and women. Your Temperament contains your inborn qualities coded by a loving and wise Creator and these qualities make up your unique identity.
Man is a triapartite being: physical, emotional and spiritual creation with basic needs. When seeking to meet these needs, he/she is driven in his/her attempts to the things of the world for satisfaction.  Through Creation Therapy, the individual is taught how to have their needs met in godly ways that are conducive to the Word of God.   
Creation Therapy is a means by which mankind is given the ability to understand his or her temperament by finding balance between body, soul and spirit thereby allowing them to be the best that God created them to be.
Some Benefits of Temperament Counseling
Discover how to live in your temperament strengths when your temperament needs are met in ways that honor God
Understand temperament weaknesses and what opportunities they provide for you
Find wisdom for making changes based on your temperament
Overcome challenges, solve problems, reduce stress and find balance
Experience healing, deliverance, joy and victory
Learn about the temperament of others (family members, staff, etc.)
Improve your appreciation of different temperaments
Discover effective techniques for communicating with different temperaments
What to Expect (Counseling Format) 
Counseling sessions are typically 45 to 6o minutes each.  Counseling is available by appointment only and can be provided in person in the Metro Atlanta Area or by phone anywhere in the US.  Fees and contributions to support the ministry's general and administrative expenses are requested in advance of each session.  For those who are unable to remit the standard fee, a sliding-scale based on annual household income may be provided subject to completion, review and approval of our financial assistance application.  We try to serve everyone who needs our services, however, financial assistance is subject to availability of funds.
Half day Temperament Therapy intensives are offered (subject to availability) for those who may prefer to take some time out for a more focused counseling experience.  These sessions are typically only offered at the counselor's standard rate and include the Arno Profile System and parking at our virtual offices at no additional charge.  Some of our counselors offer Temperament Counseling, Coaching and Consulting using the Arno Profile system to out of town clients.  Out of town sessions are offered at the counselor's standard rate plus travel and expenses if outside the Metro Atlanta area.  You may contact your counselor for more information on these options.  
Prerequisite Intake/Enrollment 

Purpose:  Remit the required counseling enrollment forms and fill out an Arno Profile Response Form (A.P.S.), etc if not previously completed.  Meet your counselor or the counselor's enrollment assistant.
Note:  Unless you have previously completed the counseling enrollment forms and Arno Profile Response Form, there is typically no time left to begin the formal counseling process.  The cost of the Intake/Enrollment Session is typically $125 ($50 if you complete and remit the necessary forms and A.P.S., to your counselor, prior to scheduling your first appointment.  The required Intake/Enrollment forms can be found here.  Your counselor can make a plan, with you, for providing him/her with the necessary information via scan/email, fax, and/or postal mail.
Session One (Temperament Counseling Therapy/Overview)
Purpose:  Get acquainted and set expectations.
Discussion: You are going through something, the good news is that you are going 'through' it and we commend you for taking this important step in your healing process.
Handout/Homework: Review Temperament Overview
Session Two (A.P.S. Temperament Analysis Profile Review)
Purpose: The counselor reviews the Arno Profile Report (A.P.S. Report/Temperament Analysis Profile) and teaches you about your unique temperament.
Discussion: Your "spiritual genetics' (temperament) is likely a key factor in your healing and deliverance process.
How have you been reacting to those challenges, issues, circumstances, problems and/or situations? What specific challenges are you having? What are the issues? What problems are you looking to solve through counseling?  What is hindering your healing?
Handout/Homework:  Review Arno Profile Report and Temperament Tendencies
Session Three (Examining Your Temperament Needs)
Purpose: Examine your needs
Discussion:  God wants you to Surrendering your temperament weaknesses to the Lord is so very important in your healing and deliverance process.
What underlying temperament weaknesses are deterring you from living and prospering in your temperament strengths?
Handout/Homework: Review Your Temperament Needs, Strengths and Weaknesses
Session Four (Exploring How to Meet Your Temperament Needs)
Purpose: Explore how to meet your temperament needs: inclusion (mental/intellectual/social), control (will/decision-making/choices) and/or affection (emotional)
Discussion:  Everyone has temperament tendencies, strengths, weaknesses and needs.
How can your unique temperament needs become virtues that glorify God and foster your healing?  You and your counselor will like focus on one or two areas (mind/will/emotions) that are most specifically related to your concerns and your reason for requesting counseling.
Handout: Personal Growth Goals Worksheet
Session Five and Remaining Sessions
Purpose: Examine your challenges and obstacles; develop action plans; and spur you on in healing and restoration
Discussion: Your counselor is here to come alongside and help you and as he/she ministers hope, healing and deliverance through the counseling process.
What healthy responses to the challenges, issues, dis-eases, problems and/or situations do you need to develop to receive healing?
Handout/Homework:  Action Plans/TBD
Ready to Enroll?
We are here to come alongside you, minister wise counsel and offer you professional Temperament Life Coaching services when you are ready.  This Temperament Counseling/Therapy model will bless you and yours.  All services are held in strict confidence.  Contact us to schedule an initial, no-fee phone consultation today.