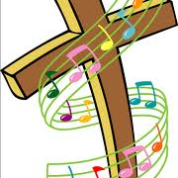 "Let us come before Him with thanksgiving and extol Him with music and song (Psalm 95:2 WEV)".
The recommended therapeutic relationship, for a Christian, is one where the Music Therapist is committed and submitted to Christ who is the ultimate example of an effective 'therapon'. He is the 'Wonderful Counselor' and the source of our health and healing.  It is by Jesus stripes that we are healed and it is to Him that we can release our burdens and our sorrows (cf.  Isaiah 53:4-5).  It is by the truth given to us in that word of God that we are made free (cf. John 8:32).  Coming before the Lord with thanksgiving, making a joyful noise to Him and glorifying Him with sacred music and song can be a catalyst in receiving the manifestation of His power to heal and deliver through Christian Music Therapy (cf. Psalm 96:2).     
Professional Clinical Music Therapy is said to be an art, a science and a part of the health professions. The World Federation of Music Therapists (WFMT) defines Music Therapy as "the professional use of music and its elements as an intervention in medical, educational, and everyday environments with individuals, groups, families, or communities who seek to optimize their quality of life and improve their physical, social, communicative, emotional, intellectual, and spiritual health and wellbeing". There are two organizations in the USA that represent the profession and professionals of music therapy. Those organizations are also a good place to identify Board Certified Music Therapists:
• The American Music Therapy Association (AMTA)
• The Certification Board for Music Therapist (CBMT)
Children, adolescents, adults, and the elderly with mental health needs, developmental and learning disabilities, Alzheimer's disease and other aging related conditions, substance abuse problems, brain injuries, physical disabilities, and acute and chronic pain, including mothers in labor can benefit from Music Therapy (Source: American Music Therapy Association (AMTA), 1999). Music Therapy has also been used very effectively in crisis intervention, trauma rehabilitation, and disaster response and relief efforts.
Music Therapist can be found working in psychiatric hospitals, rehabilitative facilities, medical hospitals, outpatient clinics, day care treatment centers, agencies serving developmentally disabled persons, community mental health centers, drug and alcohol programs, senior centers, nursing homes, hospice programs, correctional facilities, halfway houses, schools, and private practice (Source: American Music Therapy Association (AMTA), 1999).
God's divine plan for mankind includes physiological and psychological health. There is much Biblical, and clinical, evidence that exposure to and involvement in music has beneficial effects on a person's well-being. Various types of music can have impacts on a person's increase or decrease in heart rate, blood pressure, respiration, muscle activity, biochemical and motor responses in the body, etc.
In treatment, one will find that Christian Music Therapists typically use any one or a combination of the following five (5) experiences of music which are moving, singing, listening, playing and creating (composing or improvising). These are also five experiences of praise and worship that we can gleam from the Psalmist David identified in the scriptures.
We, at Soul Care Ministries International (SCMi™) are not Music Therapists. Instead we are Biblical counselors we are advocates of this Christian counseling modality, have done considerable research on it, and we are actively expanding our professional network so that we might work together with Christian Music Therapists to the glory of God and benefit of our counselees.
*The scriptures noted in this post are from the New King James Version (NKJV) unless otherwise noted. You are welcome to share your comments and testimonies about how Christian music has been a blessed and therapeutic intervention in your life. You may also be interested in the following articles by Dr. Linda: "Music As Therapy, A Biblical Perspective", "Music As Therapy, A Counselor's Perspective" and "Music As Therapy, A Genre Perspective".
Dr. Linda H. King is the Founder, President & Chief Ministry Officer of Soul Care Ministries International, Inc. and The Soul Care Institute™, an N.C.C.A. Certified Academic Institution; an Ordained Minister of the Gospel and N.C.C.A. Licensed Clinical Pastoral Counselor – Board Certified; Christian Coach, Mentor, Speaker and Blogger. Dr. King can be reached 1 (888) 761-5777, Ext 1 or www.soulcareministries.org/contact.