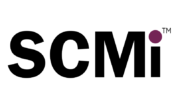 SCMi™ provides faith-based Counseling and Life Coaching in the Atlanta, GA area and nationwide online.  Our professional services help individuals, couples, and families with inner healing, restoration, finding their life purpose, accomplishing goals, etc. We are here to help you enjoy your best life, be well, and prosperity in the soul realm.
Counseling & Life Coaching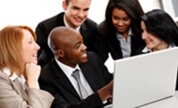 Clergy Consultation and Soul Care is provided to pastors, pastors wives and ministers to help with issues, challenges and struggles that may confront ministry leaders, their families, their congregation.  We also offer consulting services to support the leadership and development of church and community based counseling centers.
Clergy Consultation & Soul Care
Spiritual Direction is a soul care ministry of listening, discernment, prayer, contemplation and spiritual companionship in a confidential setting of compassion and encouragement.  It is not counseling, life coaching, or consulting.   Spiritual Direction is distinct from our other one-on-one Christian ministries and is not meant to replace them.
Soul Care Spiritual Direction
"Beloved, I pray that you may prosper in all things and be in health, just as your soul prospers (3 Jn 1:2)"